I had a wonderful day showing the housetruck to many interested folks at the Open Source Bridge software conference being held this week in Portland. I'd proposed a presentation and it was accepted – Housetruck: Building a Victorian RV – and the conference organizers were kind enough to offer me an opportunity to put the housetruck on display today. And not just any display, either: in the public courtyard of the downtown Portland Art Museum! Despite the drizzle, several dozen folks came by throughout the day to peer into the truck. Interestingly, only about a third were from the conference; the remainder were museum employees & volunteers and passers-by interested in this strange installation.
One of my first visitors, LaValle, who works as a docent at the museum, was so comfortable while sitting there on my little couch that she pulled her makeup out of her bag and started applying it. Midway through, she stopped and said, 'I hope you don't mind. But your little place is so comfortable, I just feel right at home.'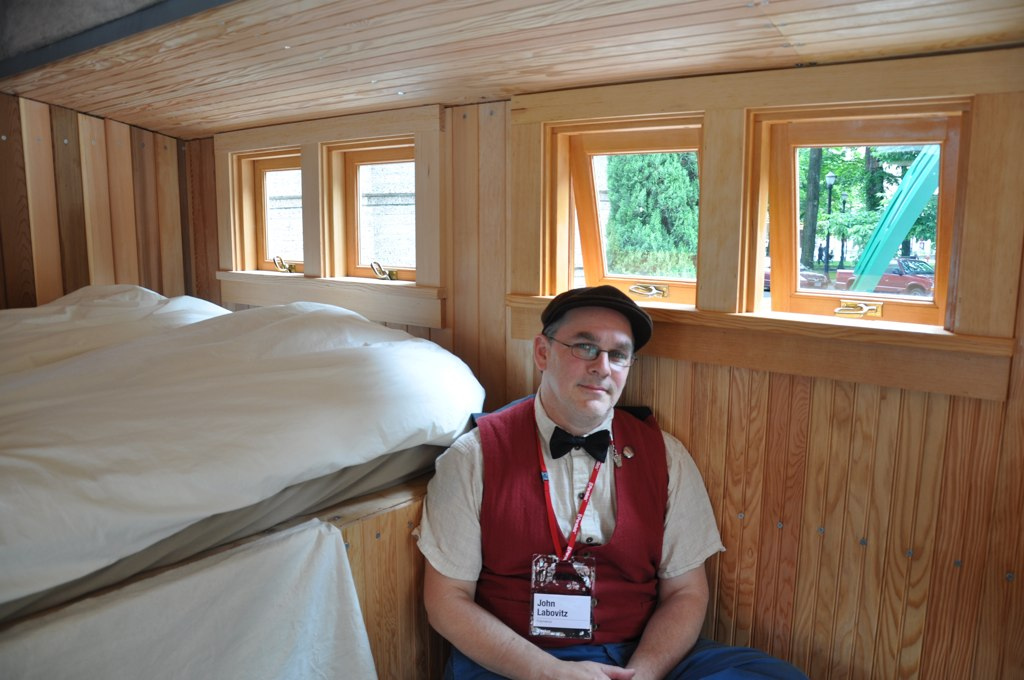 A few friends popped in to say hello, and I generally had a fine time yakking about building and designing and where the little house might take me.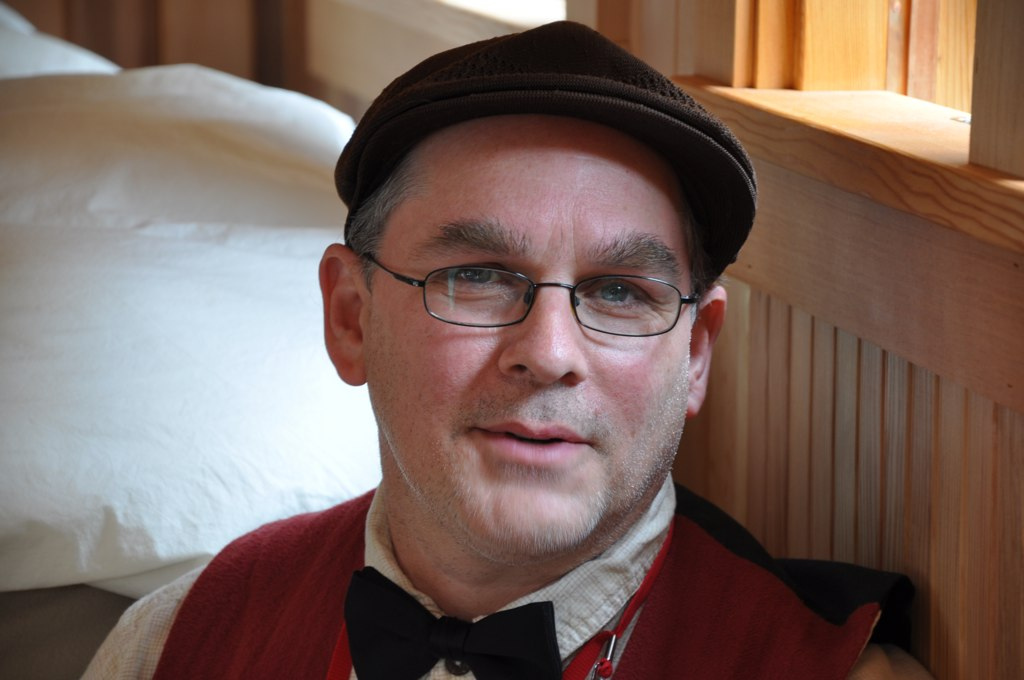 Towards the end of the afternoon, the avuncular Nate from Strange Love Live did a little video interview with me. I have troubles being on the receiving end of a lens, but Nate eventually got me talking relatively normally. I suppose they'll have the video up shortly.
Finally, I closed up the truck and presented my talk (see the PDF file of the slides). I was pleased to find a good group of folks truly interested in hearing about the inspirations, design, and construction of the housetruck. They asked some excellent questions and I hope I gave sufficient answers. Someone asked for a field trip, and so we all trundled out into the rain and took another look. It was lovely to see everyone so excited and inspired by the project – that's certainly one of the most satisfying parts of the work.
Later in the evening, at the speaker's party at the Ace Hotel, several folks from the talk told me their own dreams of building trucks and other designs of their own.
Checking Twitter tonight, after a numbing ride home through the wet mush, I was pleased to find several mentions of the truck and the talk:
All in all, a totally fun, if exhausting, day of show & tell.